My name is Marieke, since 2008 starting a cat/petsit service in Amsterdam.I have a lovely red cat myself, Yello. Me or my petsitters can take care of your cat, guinea pig, dog, hamster, fish, canary, rabbit or any other pet, while you are on holiday, a weekend off, even when you have to do overlabour.

The qualities of IKPASOPJOUWKAT
– Your pet stays relaxed at home, so experiences no stress with bringing to a guest house
– Your pet doesn't get mixed with other pets, so no risk of getting sick
-When you are from home, we give your pet/cat food, drinking, we clean the litterbox/cage, and give them lots of love (caressing, playing, kissing)!
-You don't need to ask your neighbours, friends, relatives anymore
-We give your cat/pet real quality time, we take our time, at least half an hour a day.
-We are all real cat/petlovers, so we know what they like, what their behaviour is like, what toys they like, etc
– We know how to give medication, we will recognize sicknesses or strange behavior in an early stage, and if needed we can go to the vet.
– We can recognize behaviour problems with cats and if needed we can give you an advise for this.
We will be glad to make an appointment with you, to meet you and your cat/pet!
---
How it works
For taking care of your pet, we use the following method:
First go to "booking petsitter"  to fill in the form for your petsit-request.
Ofcourse you can als give me a call first.
Marieke will check if she or one of the other petsitters can take care of your pet.
You will get a confirmation by email.
If we can do the petsitting, we'll make an appointment for an intake/introduction.
Before meeting we will ask you to fill out some more information about your pet(s)on our intakeform (

clientstop/May 2022

).We ask you to fill out things like food, behaviour, emergency telephone numbers and any other business which should be taken care of prior to the catsitting period.
If we meet for the intake we talk through this information so that we are clear of all the arrangements for the care of your pet/cat(s).
If you are happy with the arrangement after the intake appointment, you can give us the key straight away or drop it at our house prior to your holiday
Through the e-mail we send you a confirmation / invoice 1 week prior to departure. The payment must be paid before entering the petsitperiod
During the petsitting we stay with your pet half an hour each time. But as well, there remains plenty of quality time for playing, petting, sitting on the lap, combing or just keep your pet company.
At the end of the cat sitting period, we always leave a little report to let you know how we've gotten on.
---
Areas of work
We work in the following zones/districts of Amsterdam:

Westerpark, Spaarndammerbuurt, Houthavens
Centrum: Jordaan, Prinseneiland
Oud-West
Baarsjes
Bos en Lommer
Mediation for colleagues: Zuid, Pijp, Centrum, Noord, Oost/Yburg, Diemen, Badhoevedorp, Osdorp, Slotervaart, Zwanenburg, Amstelveen, Buitenveldert, Zuid-Oost, Weesp, Almere
Advies Kattengedragsproblemen en Advies verzorging: Landelijk
Fees

| | |
| --- | --- |
| Intake | free (if you become customer we are charging 8,50 one-time) |
| 2nd meeting (new house, pet, petsitter) | 8,50 euro |
| Catsitting 30 min | 1 cat 14,95 euro, 2 cats 16,95 |
| Catsitting 45 min | 1 cat 18 euro, 2 cats 20 |
| Catstting 60 min | 1 cat 22,95, 2 cats 24,95 euro |
| Each additional cat |  2 euro extra |
| 2x a day | 2x fee |
| Advice catbehaviourproblems (house soiling, agression etc) | 30/60/90 min (ask for rates) |
| plants and post | free |
| Vacuuming (just cat areas) | 8,50 euro per day |
| Watering garden or large balcony/rooftop | 8,50 euro per day |
| Watering plants without pets | 14,95 euro per day |
| Key collecting/returning | 7,50 euro |
| Visiting the vet (excluding vets fee) | 25 euro |
| Getting extra food/litter or medication | 7,50 euro (excl costs products) |
| medication | 2,50 euro per day |
* Lastminute fee: Bookings before/in schoolholidays of 7 days or less in advance
a 15% surcharge applies/ Outside holidays: this fee is 10%. Bookings during the Summerholiday and Christmas a 15% surcharge applies, for all weeks.
* If a cancellation is made within 7 days of the arranged start date of the cat-sitting period for a schoolholiday or Holiday, a 50% Administration Cost will be due. If the catsitting is canceled during the catsitperiod: no money will be returned.
* If a cancellation is made within 7 days of the arranged start date of the cat-sitting period outside a Schoolholiday/Holiday, a 20% Administration Cost will be due. If the catsitting is canceled during the catsitperiod: no money will be returned in the first two canceled days, from the 3rd day a voucher will be made (1 year valid).
* There is an additional charge for Bank Holidays (feestdagen) of € 8.50 per day
*click here for terms& conditions
---
About me
My name is Marieke, I'm 54 years old and live in Westerpark, Amsterdam. I trained as a Cultural Anthropologist and Social Worker but in September 2007 left my job in the education department of the council. I wanted to find a job where I could indulge my passion!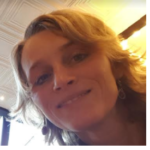 I grew up in a house with cats and other pets and for years have my own, Yello. After having my own troubles finding someone trustworthy to look after my cats whilst I was on holiday (and usually relying on an army of family and friends) I decided I could take good care of cats whilst there owners were on holiday, not just feed and leave. So in 2008 I started my own petsitcompany.
Together with my boyfriend Erik we have a lovely son Rowan, he's 13 years old.

My boyfriend Erik is also having his own business, as an vegetarian cook, organising all kinds of vegetarian/ecologic cookingfestivities/caterings. Check for more information: www.vekologisch.nl
I am also a Catbehaviourist (graduated at the Tinley Academy). All kinds of problems with your cat I can you help you out. It is a very inspiring, interesting addition in my catsitting company.
---
Our team of petsitters
The following petsitters take care of your pet with lots of love!
Marieke gets the bookings made via the website .
Then she checks who in that neighbourhood could petsit .
Marieke or one of these petsitters will be happy to come to meet you and to petsit .
We work together as a team . That means that sometimes we together take care of your pet . And also, we are each other's backup if times of vacations or illness .
We endeavors to the same keepers at the same address .
---
Testimonials
Simba
Jamie
Pushka
Sherry
Marieke is trustworthy and super-caring. An exceptional cat-sitter
We are so happy with her! She is trustworthy, professional and has given our cats exceptional care whilst we were away.
Marieke is completely trustworthy, very caring and love cats! You can see how much attention she gives the cats. I explained that our cats needed lots of attention and you can see that they definitely got it!
I was so happy with Marieke, everything was lovely and tidy when I got home and she is clearly crazy about cats!
We are so glad with Marieke taking great care of our rabbits when we are away. Sun, rain, snow, Marieke or her assistant are taking good care of the rabbitsisters. They can walk free in the garden, and are always staying in a clean hutch.
We trust Marieke with our 18 year old cat!
Catsitter Marieke is Super!! She has looked after my cats now a few times and the care is exceptional. But the more important than anything else is that the cats are super relaxed when I get home.
I am so happy with Marieke. After some unpleasant experiences – with housesitters who leave my house untidy and cat sitters who have completely overfed the cats. Marieke is friendly, trustworthy and most importantly, my cats love her too!
Marieke is great! My cat is a nervous old thing but took to Marieke instantly! Marieke is very professional with the intake meeting – a complete list of details to collect, things that I would never think of – contact details for your vet etc. In short, a star!!
---
In the media:
click here 'in de media'
---
Newsletter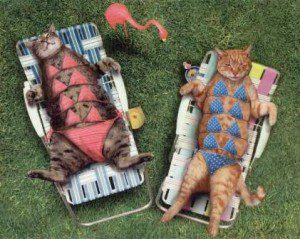 You receive as a customer 3 times a year our Newsletter:
information about cats and pets, funny, learning, going-out tips like movies, ect
If you click here, and after that press the translate button you can read it in your own language
---
Special Gifts and Handy catstuff
Are you searching for a really special gift?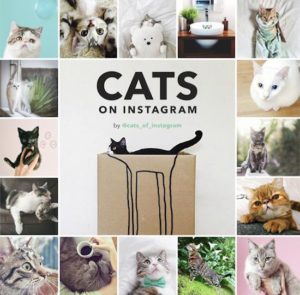 Or do you need handy stuff for giving medication?
Please check the Webshop
---
New home for your cat/pet
If you are searching a new home for your cat, maybe I can help you matching, by placing a request on my website, check ''nieuw baasje gezocht" .
---
Contact
For questions, comments or information I can be contacted on:
Telephone: 06-49662752
E-mail: ikpasopjouwkat@gmail.com
bankaccount: IBAN NL86 ASNB 8821114139  t.n.v. Wie Waagt Wie Wint te Amsterdam
Kamer van Koophandel 34293269
---
Links
www.vekologisch.nl
vegetarian/biological cooking/catering (my boyfriend Erik).
2x a month on Wednesday a great 3 course vegan meal for 10 euro!
Zaal 100, De Wittenstraat 100, Westerpark, T: 06-40755695